Nathan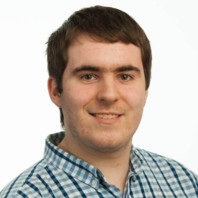 Hi, I'm Nathan, and I am presenter, engineer & vice chairman for Radio Royal. I work full time in IT Infrastructure. My passions are technology & gaming, so expect to hear a lot about these topics on my shows. In my spare time I race cars around tracks all around the world on a simulator, from the comfort of my race rig! I often stream these sessions live on Twitch TV, you can watch at https://twitch.tv/anstice96 if you're interested. I also enjoy tinkering with technology, with particular interest in IT networking and security.
---
Glenn
Born in Bradford, and proud to be a Yorkshire man, I have been married to my wife Sue for over 30 years and have two wonderful Sons. Always drawn to the stage, I appeared in Grease in 1979 then played leading character Riff in West Side Story. Other stage shows include Joseph, The Dracula Spectacular, Jesus Christ Superstar, The Story of Rock n Roll. After months of training I became a professional wrestler in the early 1980's having spent six months with wrestler, film and TV star Pat Roach (Indiana Jones movies and of course Auf Widesen Pet on the TV.)
I was wrestling 5 nights a week while still holding down a full time day job.  I became British Light heavy weight champion, then World Cruiser weight champion. I was blessed to wrestle with legends Big Daddy, Giant Haystacks, Mick McManus and many more, appearing on TVs World of Sport. As a life long Spiritualist medium and healer, I have given clairvoyant demonstrations throughout the UK including some large theatres, even a sold out one man show at the Bradford Alhambra and worked tirelessly with cancer patients often visiting ward 15.
Without taking myself too seriously I have raised thousands of pounds for charity doing the Elvis Vegas show up and down the country and its always a good laugh. For many years I have been writing stories, plays, poetry, some of which have had their stage debut whilst many are still collecting dust. I currently have three books on the go, all only halfway through.
These days I spend my time running my own 'business consultancy' business, working up and down the UK and up until recently working throughout the United States.
My favourite past time today is spending time with my Grandson. 
They tell you not to look at life through rose tinted glasses, but hey, I probably have, (not that it has always been a bed of roses as life is not like that) but any excuse for a good giggle is good enough for me. I am blessed for the life and memories I have, I look forward to some great times ahead for as long as I remain on life's train journey, and I am happy to have the opportunity to present my radio show at Radio Royal, surrounded by wonderful presenters and very nice people.
Here is a quote I came up with: –
Life is not a dream, it is reality, but within reality, there is plenty of room to dream.